Tehua, labled the Haxxor, is a camper in Total Drama Lakes, Total Drama Village. She does not compete in Total Drama Reaction, but was a commentator in the peanut gallery. She, however, returned as a tourist to Total Drama Cross Country as a member of the Heroic Hens.
Physical Traits and Personality
Tehua is a female computer hacker who is overjoyed at finally being "casted" for Total Drama (really, she hacked the system to force her entry). Technologically intelligent, Tehua is very much adapted to the internet world and often quotes internet memes and shorten her phrases into letters. (OMG LOL). She is generally friendly and is open but she is certainly not a pushover.
Tehua is native-american. She wears pig tails. She has a white T-Shirt which has the computer key "ALT" on it.
Total Drama Lakes
Write the second section of your page here.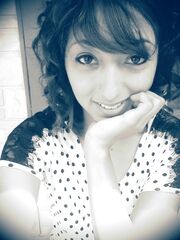 Community content is available under
CC-BY-SA
unless otherwise noted.